5 Key Trends shaping B2B Tradeshow Events in 2023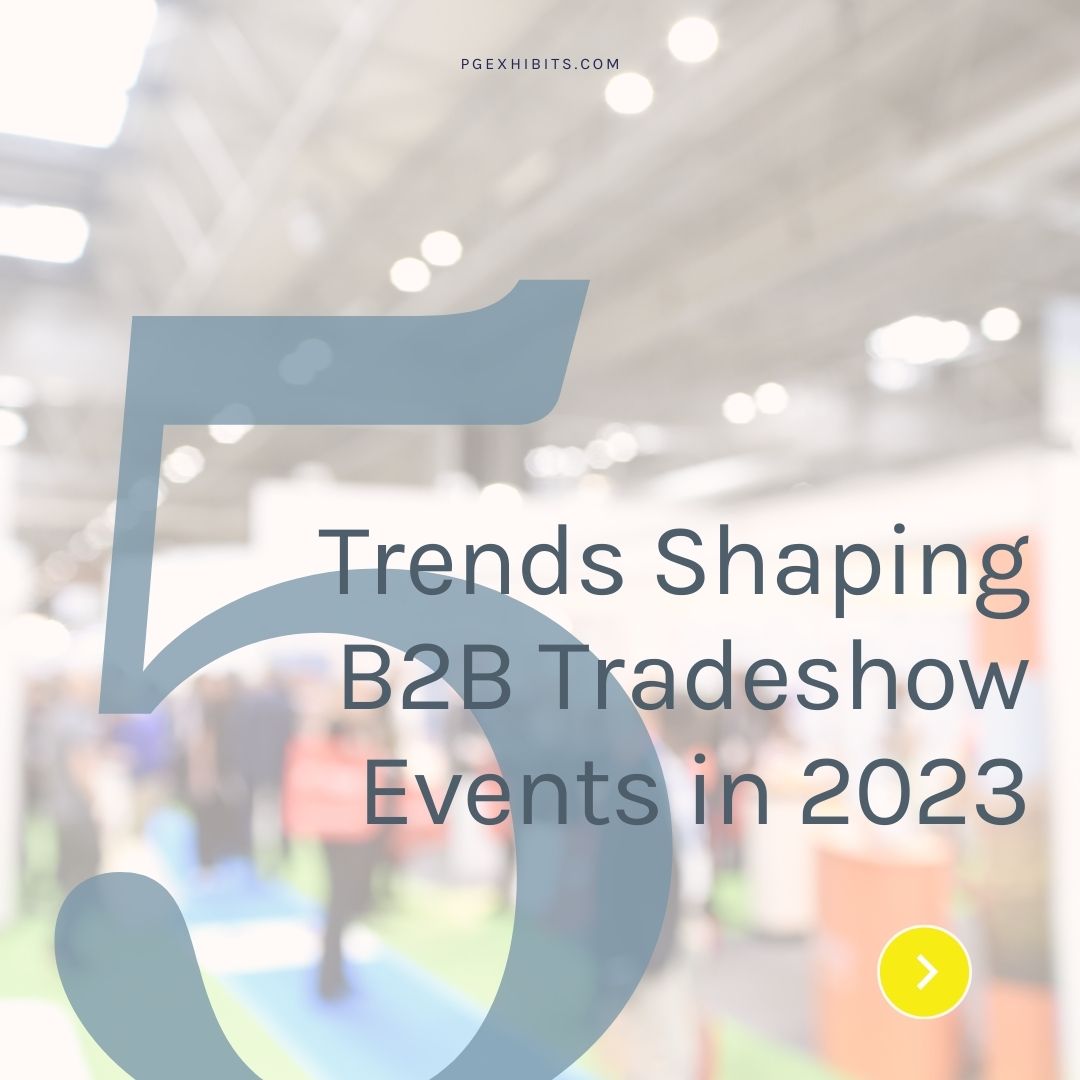 B2B tradeshow events have been a staple in the business world for decades, providing a platform for companies to showcase their products, network with potential clients, and gather industry insights. In recent years, however, the landscape of B2B tradeshow events has evolved to keep up with changing technology and market trends. In this blog post, we'll examine some of the key trends shaping the future of B2B tradeshow events.
Virtual & Hybrid Events
Virtual and hybrid events are on the rise. With the advent of technology such as video conferencing, many companies are opting to host virtual or hybrid events instead of traditional in-person events. This allows them to reach a larger audience, reduce costs, and eliminate the need for travel.
Matterport (3D) Exhibit Navigation
Personalization
Personalization and engagement are key. The days of passive product demonstrations are long gone. Today's B2B tradeshow attendees are looking for interactive and personalized experiences that will help them make informed purchasing decisions. Companies are responding by incorporating interactive exhibits, live demonstrations, and personalized consultations into their event strategies.
Sustainability
Sustainability is becoming a major focus. With the increasing awareness of environmental issues, many companies are looking for ways to make their events more sustainable. This includes reducing waste and carbon emissions, using eco-friendly materials, and incorporating green initiatives into their event planning.
Analytics
The use of data and analytics to inform strategy is becoming more common. Companies are beginning to understand the importance of data in driving successful tradeshow events. This includes using data and analytics to identify target audiences, track attendees, and measure ROI.
Exhibit Attendee Tracking
Automation
The use of AI and automation is becoming more common in the tradeshow industry. This includes using AI to personalize the attendee experience, automate lead generation and improve the overall efficiency of the event.
The B2B tradeshow industry is evolving to meet the changing demands of the market. Companies are turning to virtual and hybrid events, focusing on personalization and engagement, prioritizing sustainability, and using data and AI to inform their strategies. As technology continues to advance, we can expect to see even more changes in the future of B2B tradeshow events.